Creating Beautiful Smiles with Braces and Invisalign in Lodi, CA
We've been straightening smiles for Lodi, CA families for over 20 years. We look forward to you joining our practice of happy families with healthy smiles!
Braces
Invisalign
The Comfort, Care, and Personalized Orthodontic Treatment You Deserve.
Starting the journey towards a more beautiful smile is a wonderful thing. We value you and your health and understand that spending the time and money on your smile is a big decision. We are here to put your mind at ease and to make sure your experience is comfortable, convenient and better than you could imagine.  We are excited to show you the change a straight smile can make in every aspect of life, most importantly in the confidence a beautiful smile gives you when you walk into an interview, meet a new friend or start a new relationship. Welcome to Sutter and Suliman Orthodontics. 
What is the Sutter & Suliman Orthodontics Difference?
Orthodontics Is Our Specialty
Straightening teeth is all we do. Like most specialists, orthodontists dedicate years to become experts in straightening teeth. SO you can be sure that our doctors have the experience and knowledge to help you achieve the smile of your dreams.
Affordable Financing For Lodi Families
Life is stressful, paying for orthodontic care shouldn't be. We offer financing terms that fit your budget. Flexible monthly payments, adjustable payment periods and a doctor who cares about you and your family.
Convenient Hours
Our Lodi Orthodontic location offers hours to fit your schedule. We know you're busy, that's why we offer hours that help you get to your appointments and have a life. Early morning, lunch time and evening appointments are available.
We love Our Community
We are involved in the Lodi community. We stay involved in each part of our community including schools, community events, sports and more.
Innovative Orthodontics
The latest technology means less pain for you. We have the latest technology including digital x-rays, removable aligners, high-tech braces and more to treat you and your children in the least painful way possible.
Patients Love Us
We love our patients and they love us too. We are constantly humbled by the reviews people write about us on google, yelp and facebook. Our job is to make your smile beautiful and to help you get through the process of orthodontics easily.
Personalized Care You'll Love.
The highest tech care is only as good as the experts who use that technology to design the right treatment for you. We customize treatments specifically for each patient. Our doctors do not believe in a cookie-cutter approach.
High Tech Orthodontics Mean Less Pain and Faster Treatment
At the office of Dr. Sutter and Dr. Suliman in Lodi CA, we provide technologically advanced orthodontic care in a friendly, comfortable environment. Our practice's top priority is to provide you the highest quality orthodontic care. We use metal and clear braces, Invisalign and the latest technology to ensure that you receive the most effective care possible. Learn More:
Dr Sam Suliman, Orthodontist
Dr. Suliman is a native of Stockton. Dr. Suliman received his Bachelors degree in Chemistry-Biology from the University of the Pacific. The year following his graduation from college, he was accepted to the University of the Pacific School of Dentistry in San Francisco and received his Doctorate of Dental Surgery (DDS) degree. Dr. Suliman took his love for service to another level and commissioned into the United States Navy. He practiced dentistry for several years as a Navy dentist and he had the honor and privilege of serving with a Marine unit in Japan. He then returned home to complete his orthodontic residency training at the University of Tennessee Health Science Center in Memphis. He received his Masters of Dental Science degree and a certificate in the specialty of Orthodontics. He maintains memberships with such professional organizations as the American Association of Orthodontics, the American Dental Association, the California Association of Orthodontics, the California Dental Association, as well as others.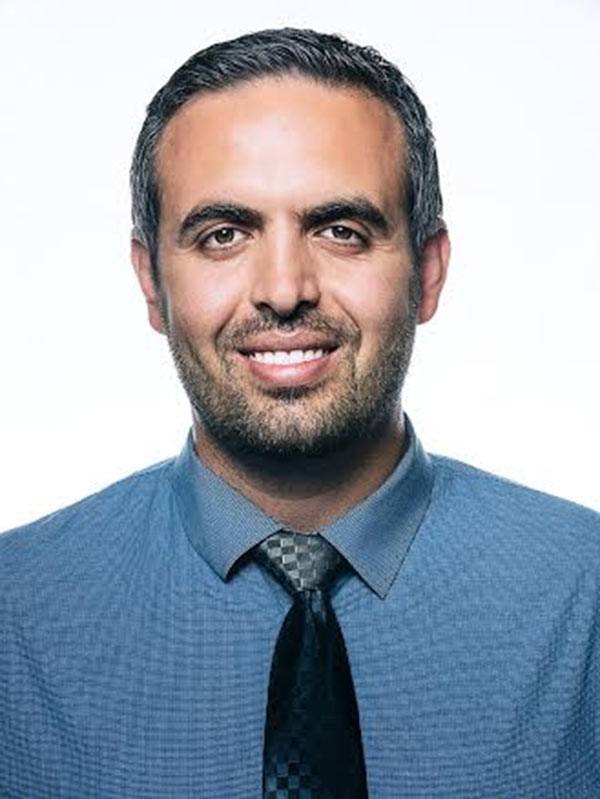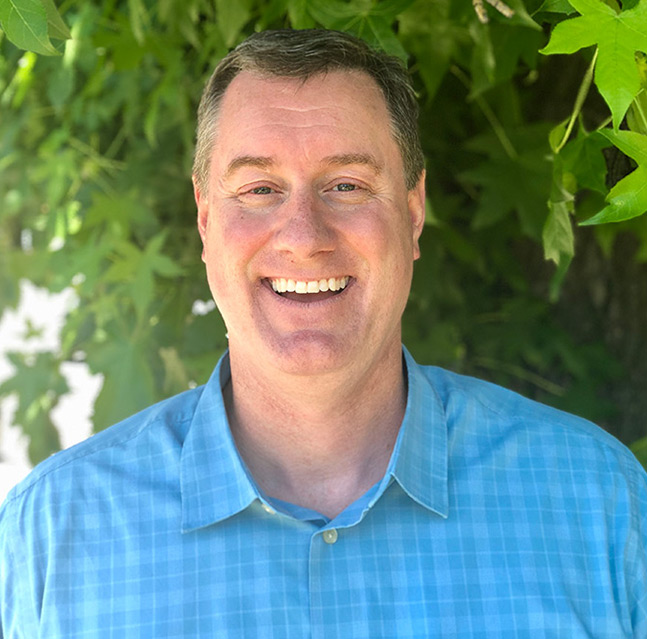 Dr. Robert Sutter, Orthodontist
Dr. Sutter is dedicated to providing his patients with the most advanced and comprehensive orthodontic treatment available. Dr. Robert Sutter has been delivering outstanding orthodontic care since 1996. He is an accomplished, respected and highly qualified orthodontist utilizing the very latest techniques in orthodontic treatment to produce the best results for his patients. He maintains memberships with such professional organizations as the American Association of Orthodontics, the American Dental Association, the California Association of Orthodontics, the California Dental Association, as well as others.
Thousands of Satisfied Patients
"We have had the pleasure of working with Dr Sutter to straighten the teeth of 5 of our family members. He and Shelly are very professional and friendly. Wait times are never a problem, appointments are easy to make, and the end results are perfect. We would hands down recommend Dr Sutter for all orthodontic needs!"
"I went to Dr. Sutter to get braces a few years ago. I had the most amazing experience with them. They are like a family to me now. I've had my braces off for about 4 years now. Recently, part of my permanent retainer broke and they fixed it with no problems, even after all these years. My teeth are still perfectly straight thanks to Dr. Sutter and his assistants."
Please feel free to contact us to set an appointment.
1101 W Tokay Street, Ste. 3,
Lodi, California 95242
Sutter & Suliman Orthodontics
1101 W Tokay St., Ste 3
Lodi, California 95240
209.334.4111
Mon: 7:30 am – 4 pm
Tues: 7:30 am – 4 pm
Wed: 7:30 am – 4 pm
Thurs: 7:30 am – 4 pm